English
In the beginning was the Word, and the Word was with God, and the Word was God.
John 1:1
The study of English develops children's abilities to listen, speak, read and write for a wide range of purposes, whilst using language to communicate ideas, views and feelings. It enables children to express themselves creatively and imaginatively, as they become enthusiastic and critical readers of a range of texts.  Children use their knowledge, skills and understanding in speaking and writing across a range of different situations. English is a core subject in the National Curriculum. The yearly teaching programme at BRW identifies the key objectives in English for each year and ensures there is a challenging and inspiring curriculum provided across all year groups.
Learning to Read
The sequencing of teaching reading fluency and phonics skills is based upon the Little Wandle Revised Letters and Sounds Phonics Scheme Progression. There are daily phonics lessons in EYFS-Yr 2 based upon this teaching sequence. There are weekly phonics/spelling sessions in KS2 (with added phonics interventions for those on the phonics tracker in KS2).  Each class teacher has identified the lowest 20% of readers in their cohort and they are given time to read with an adult 3-5 times each week.
See our Phonics Policy for more information.
Reading to Learn
Within a synthetic phonics teaching programme, the children in FS2 and Year 1 engage in weekly Guided Group Reading sessions. These reading sessions to allow for precise feedback and teaching that is appropriate for the children's age and ability. These sessions are based upon the objectives in the BRW whole school reading progression document.
In Years 2-6, children are taught to read using Whole Class Guided Reading sessions.  The Reading session focuses on three main elements:  fluency, vocabulary and knowledge.  These sessions ensure coverage of the objectives in the BRW whole school progression document. Lessons are planned and feature within the weekly English Plan using age-appropriate, varied texts which are inspiring for the children and recommended by credible sources in education.  These longer whole class reading sessions follow a sequence of reading fluency, Tier 2 vocabulary, and knowledge skills. Each lesson will allow children to practise their reading fluency with support from teacher or peers; a discussion about five new Tier 2 vocabulary choices from the text and scaffolded reading comprehension with contextualised understanding of the text. Class teachers use their professional judgement to decide when and how to cover the reading objectives from the progression document during their weekly reading sessions. Children will also revisit the five new Tier 2 words from the previous week during their English lessons the following week to ensure this knowledge of vocabulary is embedded. Weekly reading sessions are monitored through book looks, learning walks and pupil voice.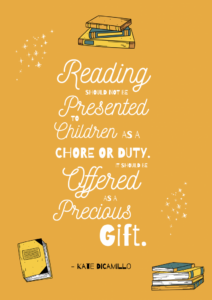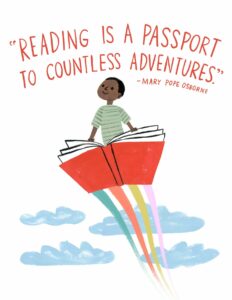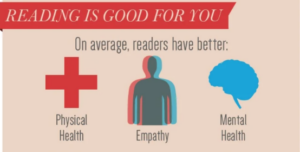 It is important for children to develop as independent, enthusiastic and expressive writers, who are able to write in a meaningful way.  They should be able to use a range of forms for a variety of purposes and audiences.  They should be confident in their choice of genre and language style for a specific purpose.  Children are encouraged to regard themselves as writers and value their own work and that of others.
Activities are carefully planned so that children:
Use writing as a means to communicate ideas and information to a reader.
Write in a grammatically accurate way.
Develop an increasingly wide vocabulary suited to the purpose and genre.
Write in a particular genre with a good understanding of the features of that genre.
Understand the conventions of written language.
Use teacher modeling as a means to understand the writing process.
Understand how writers can have an effect on the reader.
Incorporate ideas and skills of other authors into their own writing.
Collaborate with others during the writing process.
Draft and re-draft, making significant revisions where appropriate.
Work collaboratively with other children to discuss the editing of written work.
Use IT as a tool and a motivator for writing.
Use spelling, punctuation and syntax accurately and with confidence.
Children in The Foundation Stage, Year 1 and Year 2 use the Talk for Writing strategies of teaching and learning where and when appropriate according to individual and cohort needs to ensure children enjoy, achieve and succeed in the writing process.
Phonics: Learning To Read
Phonics gives children the key to unlocking the alphabetic code for their reading and spelling; these skills are vital in accessing all areas of the curriculum. Therefore, phonics is the cornerstone of our teaching at BRW.
At Blessed Robert Widmerpool School, we endeavor to ensure that all children become successful and fluent readers by the end of Key Stage 1. We believe this is achievable through a combination of strong, high quality, discrete phonics teaching combined with a literature-rich approach that promotes a 'reading for pleasure' culture. We aim for all of the children at BRW to leave school at the end of Key Stage 2 with a genuine passion for reading and writing. We aim to ensure our pupils have obtained all of the skills they need to tackle any book of their choosing after leaving our school. It is essential that our approach to teaching phonics and reading is accessible to all learners, regardless of background.
Implementation (How will children learn it? How is learning organised?)
At BRW, we:
Teach phonics in a sound to print direction which allows the children to organise their learning in an effective way.
Sequence our lessons based upon the Little Wandle Letters and Sounds Revised structure of teaching.
Ensure phonics lessons are focussed and fun. Our phonics sessions are tailored to the age and attainment of the children we teach. They include a mixture of aural, motor, oral and visual tasks. Our sessions are engaging and focussed on the main goal: reading and spelling.
Include a mixture of reading (decoding) and spelling (encoding) in our lessons to ensure children are skilled in both areas.
Teach phonics every day from FS-Yr2. Phonics- 'Crack the Code' sessions will take place weekly in KS2 with further interventions for those children who needed it.
Provide the children with decodable reading books that are matched to their phonics ability.
Encourage the children in FS/KS1 to choose a 'sharing story' each week to share with their family. This book is not matched to their phonics ability but is instead chosen to develop their love of reading.
Assess the children using formative strategies in every phonics lesson.
Make early interventions for children assessed as having concerns regarding speech and language, so that poor speech does not delay the gaining of phonics skills.
Conduct summative assessments by assessing the children each term using the Revised Letters and Sounds assessment (this will happen for all children in FS/Year 1 and where needed in Yr 2-Yr 6).
Ensure our SEND pupils, when appropriate, are included in our phonics lessons and provided with teaching and resources that are tailored to their needs.
Provide reading workshops for our parents to help them to gain an understanding of our phonics teaching so that they are able to continue this teaching at home.
Ensure that our pupils who are in the bottom 20% of reading attainment are read with daily.
Motivate our disadvantaged pupils to read as much as possible by providing them with a range of age-appropriate books at the beginning of the year and continue to support them to find books that inspire them.
Provide all staff with regular phonics CPD to ensure that they feel confident and skilful in the teaching of phonics.
Model the application of the alphabetic code through phonics in shared reading and writing, both inside and outside of the phonics lesson and across the curriculum.