World Youth Funday – Friday 24 November
Theme: "Jesus never closes the door, never, but invites you to enter: Come and See."
Pope Francis, WYD Lisbon 2023
Children across the school took part in activities to:
Become aware of the presence of God
Review the day with gratitude
Pay attention to your emotions
Look towards tomorrow
Ask for help
Printable You Are Called Prayer Cards Colour
Foundation Stage One did all of the above and practised their calm breathing.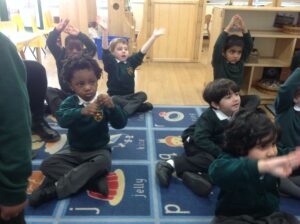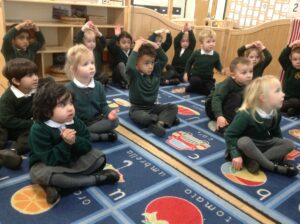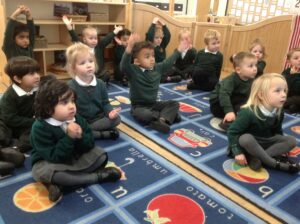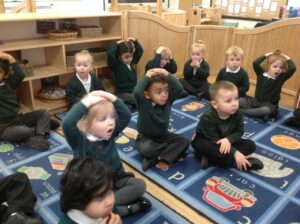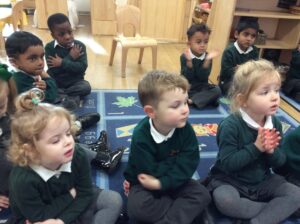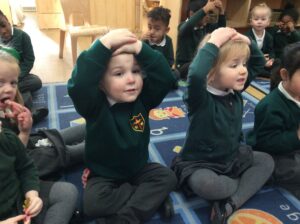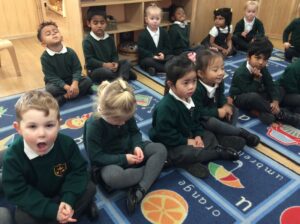 'Year 1 got involved in World Youth Day by dancing and singing about how Jesus Loves us, thinking about the different jobs and roles young people can play in the life of the church. We also had some reflection time to think about how important it is that we attend church and actively engage in our church community. Finally we thought about how lucky we are and prayed for those young people in the world who do not have all of the things we do.'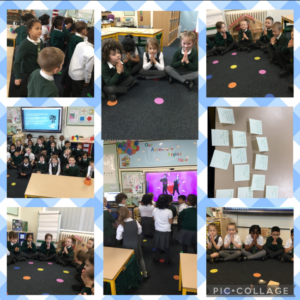 The children had a great time in the woods today. They worked together to create a home for a woodland creature. The thought carefully about what to use to make sure each home had a roof, a bed and something to eat! They also loved playing hide and seek and overcoming challenges in the woods, "I was scared to climb the tree- but I tried three times and now I can do it!"
The Rainbow Fish children have loved exploring and using the new Counting Collections resources. They have been working together to use the collection to count different objects and then record how many they have using pictures, lines, dots and even numerals! Some excellent counting and problem solving skills in class this week!
The Foundation children had a lovely time at Glapton Woods. They worked in groups to collect different sticks and twigs and talked about the similarities and differences they noticed. They also had lots of fun, using their senses, to explore the world around the; climbing trees, creating 'bonfires,' and digging homes for the worms! They're already looking forward to going again next week!
After being rained off for our first visit to Glapton Woods this term, we made the most of our next two visits.
One visit focused on finding sticks of different types and using mathematical and scientific language to describe them – these are the words that were used, "spiky, small, long, chunky, bumpy, smooth, rough, bendy, straight and leafy".
The next visit focused on learning about what animals live in the woods – the children found out that squirrels live in dreys, foxes in dens, rabbits in warrens, badgers in setts, hedgehogs in nests and owls in nests, but this time up in a tree. They, then, worked in group to make some homes for animals ensuring they had food, shelter and lovely, soft beds.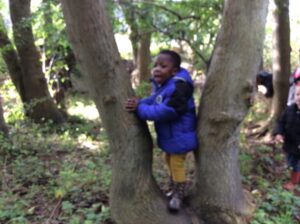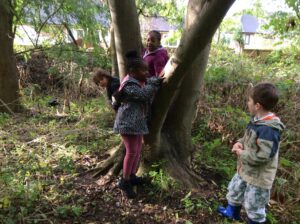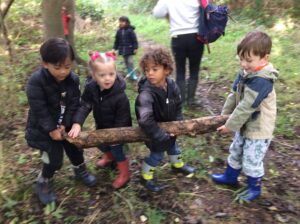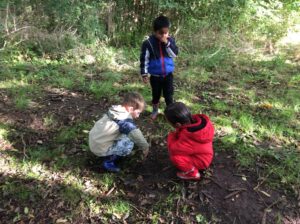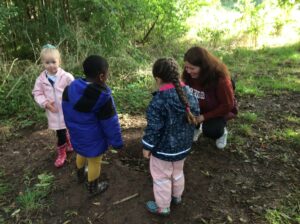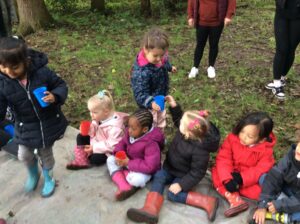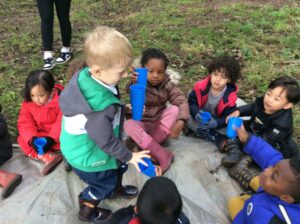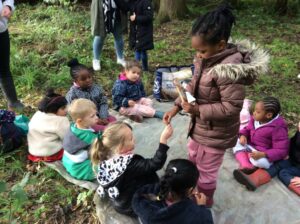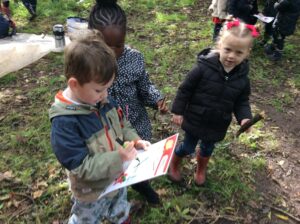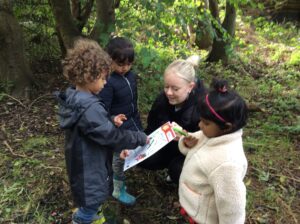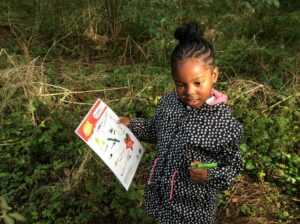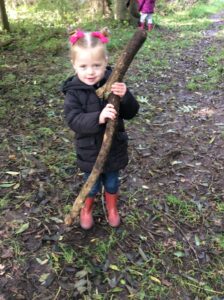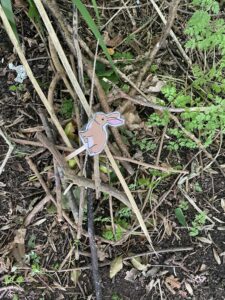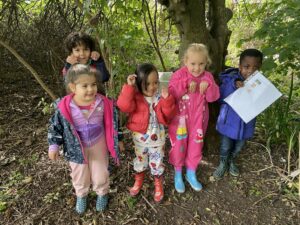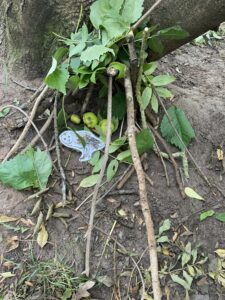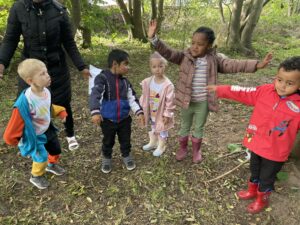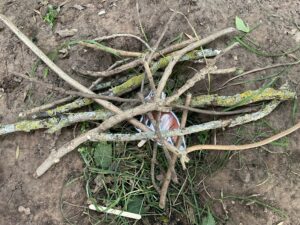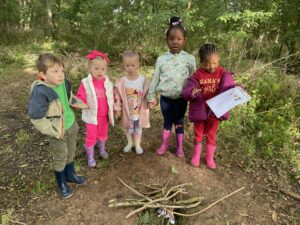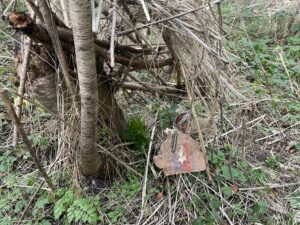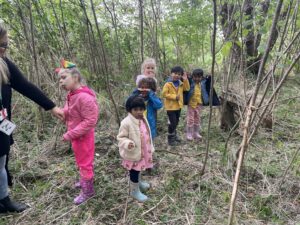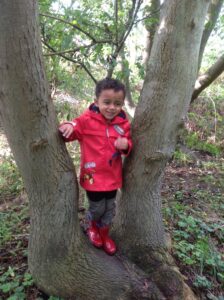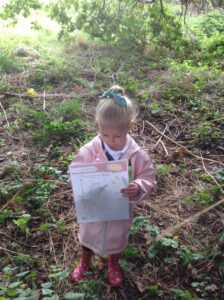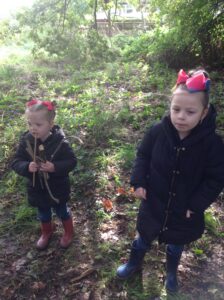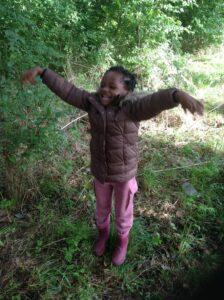 The KS1 Liturgy Team planned a beautiful liturgy for us to enjoy and reflect upon. The scripture was from Matthew and the key message was: God loves everyone equally.
We know sometimes children come home from school and, when asked what they've been doing at school, answer, "Nothing" or "Just played"!
Here is the evidence of how busy they have been, developing their language, learning how to play kindly with each other, building up their muscles, investigating, practising counting, reading, writing and so much more, whilst, just playing!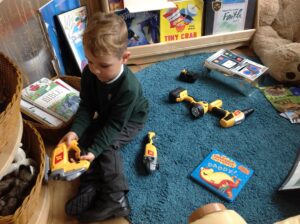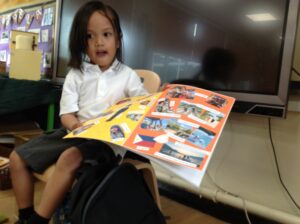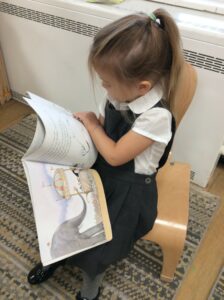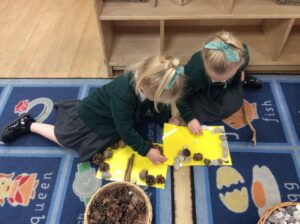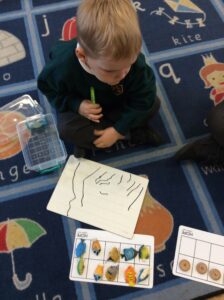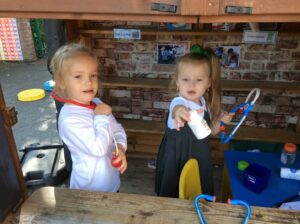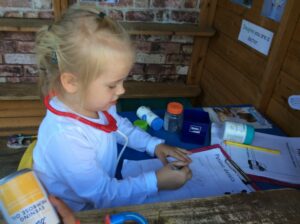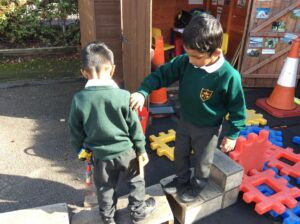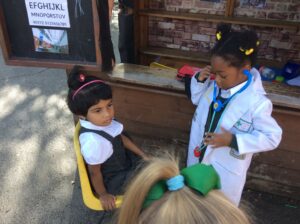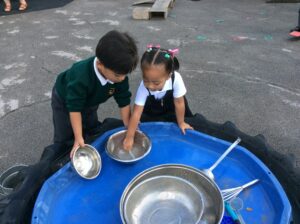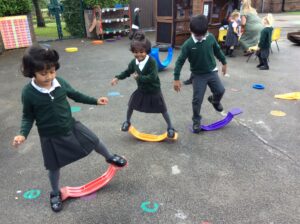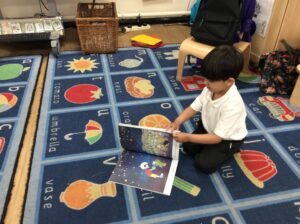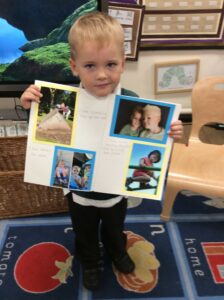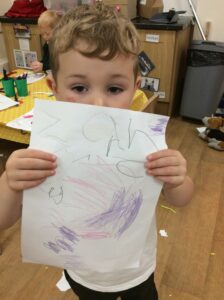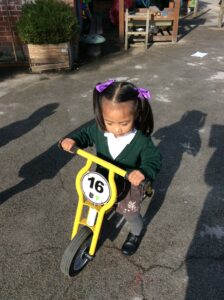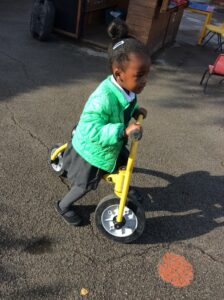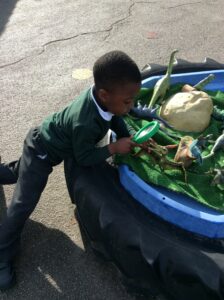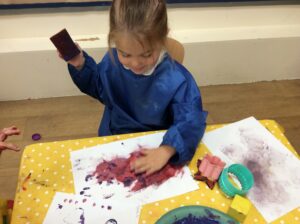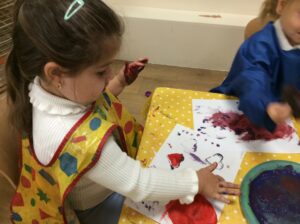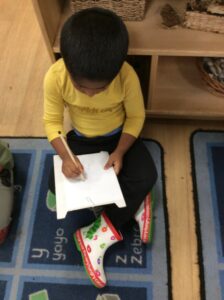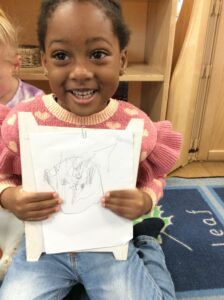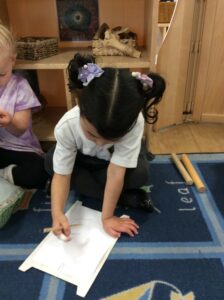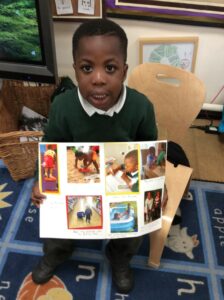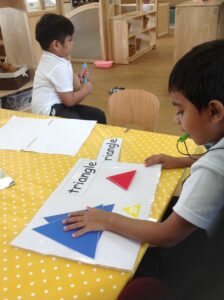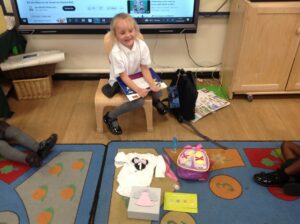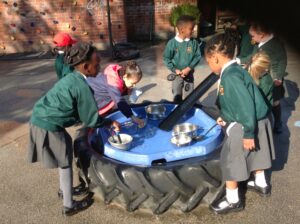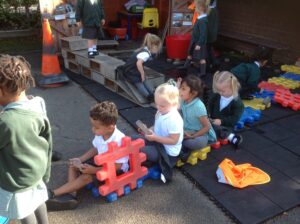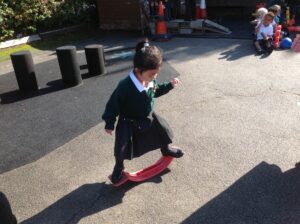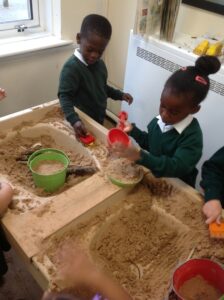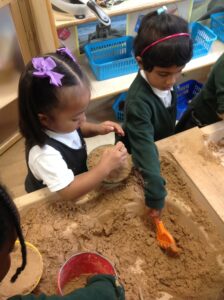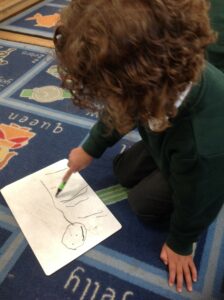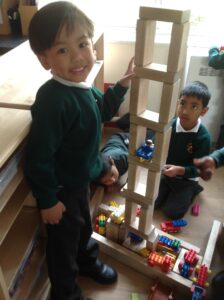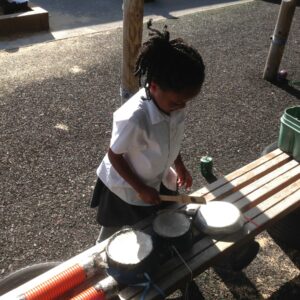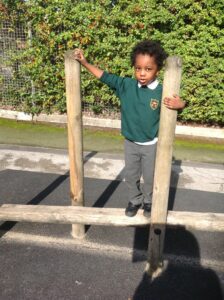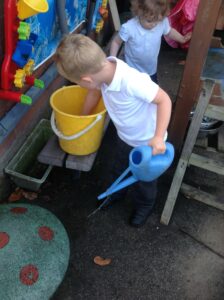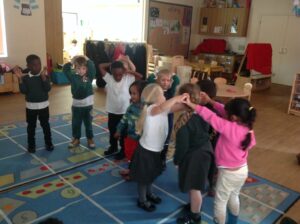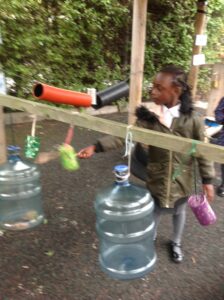 Last week we had to fight our way along an overgrown path, but this week we took another route and a pair of secateurs! Both weeks, we have been successful in our quest for ladybirds and butterflies.  The children have learned facts about these insects, spotted them in the woods, found out what their names are and recorded their finds. They have also played kindly together and challenged themselves to climb trees. Can't wait until next week!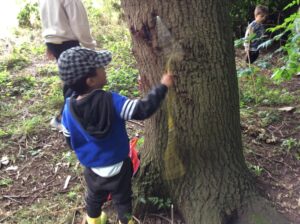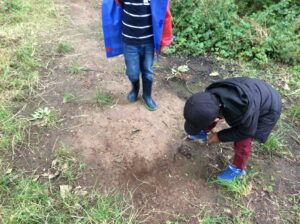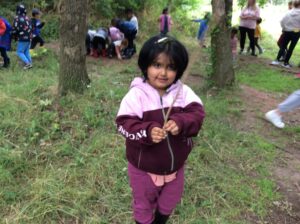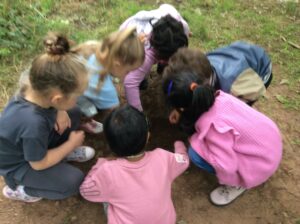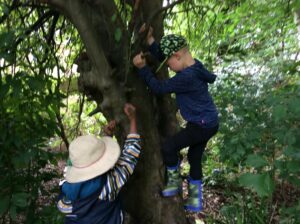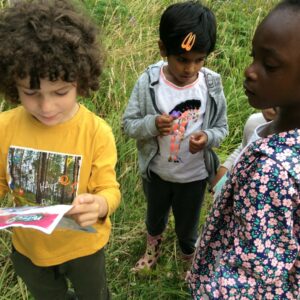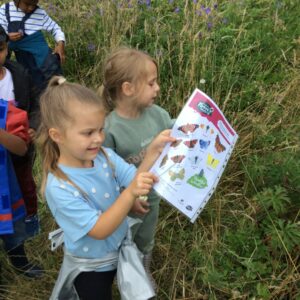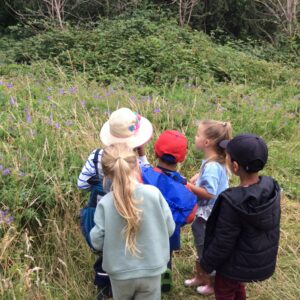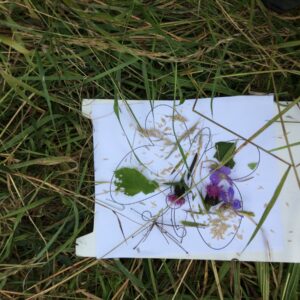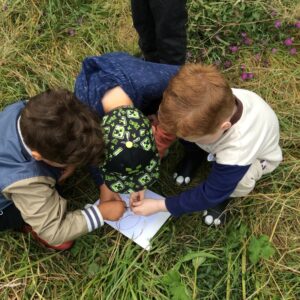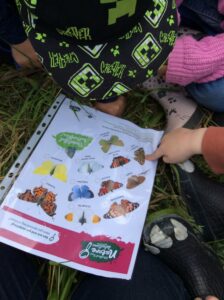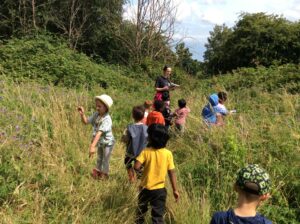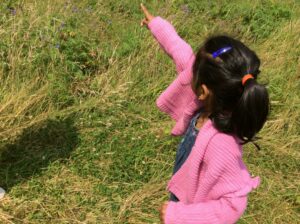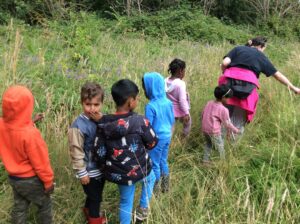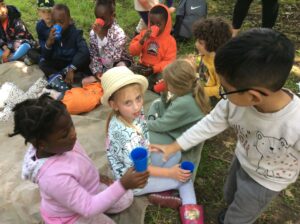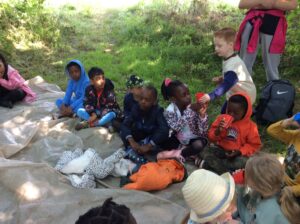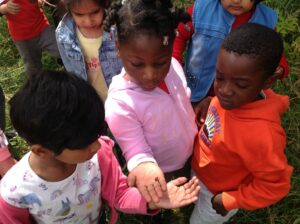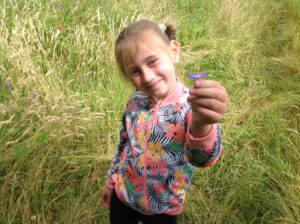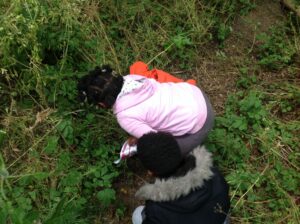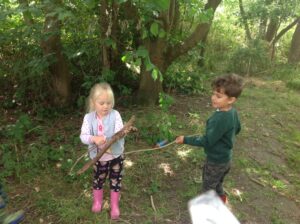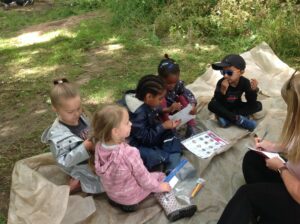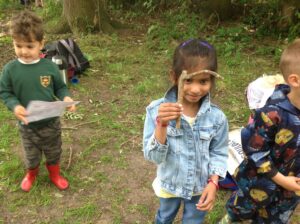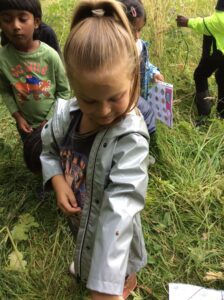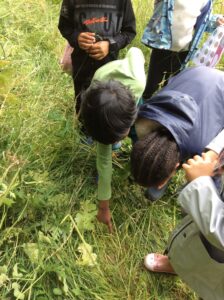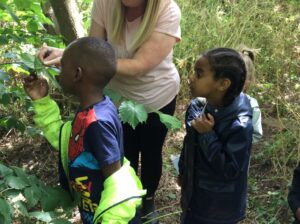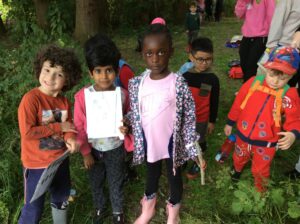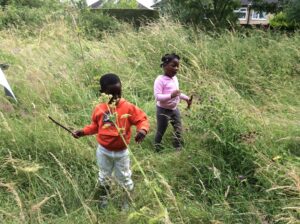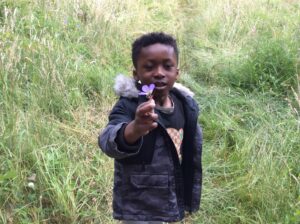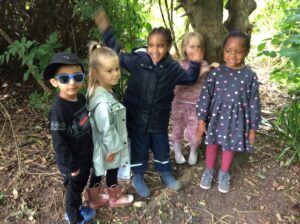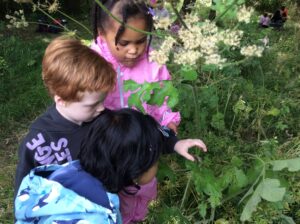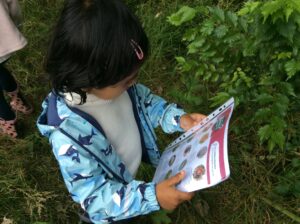 Pirate Day was a roaring success! The children (and staff!) looked amazing and loved all the pirate-themed activities. These included: walking the plank; sharing treasure; making maps; making hats and parrots; singing sea shanties; taking part in scavenger hunts and much more.