Year 6 had an incredible time at The Briars! This year, they enjoyed being Agents of Love, where they had to show constant love, get closer to God and to do what is right and just. Through liturgies, reflections, Mass and team work, all of Year 6 graduated! Our time at the Briars consisted of lots of fun, including; a cold walk through Crich, a (very loud) disco, fun games and tuck shop. Speaking of food, Year 6 couldn't get enough of the delicious food served at the Briars! They helped serve others, met new friends from another school, and they particularly enjoyed learning some new prayers. Take a look at all of the fun we had…
Our 'Carols Around the Tree' event is back! Here are your Year 6 songs to learn – we get to sing two songs. Keep it hush hush so the performance is a brilliant surprise! And you have your own copy of the lyrics! Make sure you know them off-by-heart!
.
On Tuesday 28th November, Children in Year 1 and Year 5 took part in #Google #BeInternetLegends Day. Year 1 learnt about being kind online and sharing kindness through 'Kind Kingdom'. Year 5 completed their quest through 'Mindful Mountain' answering questions about what we should and shouldn't share online and learnt about our 'Digital Footprints'. As an added bonus, our Digital Leaders from all year groups have now been tasked with the challenge of creating their own Legends at home!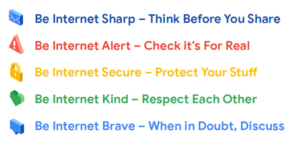 There are further family and individual activities, along with support and advice for parents here.
Session One:
WE LOVE BECAUSE WE ARE LOVED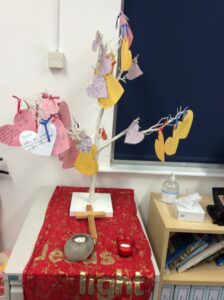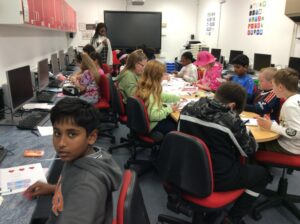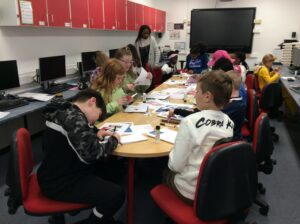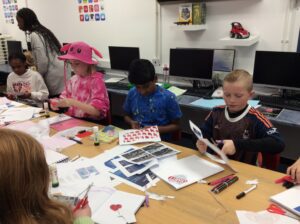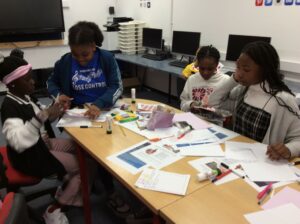 Session Two
LOVING OUR NEIGHBOUR IS LOVING JESUS
Putting our faith into action – making hot chocolate reindeer to sell at Carols around the Tree – please bring £1.50 to treat yourself or your family to a delicious drink.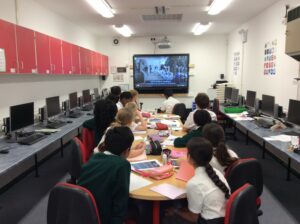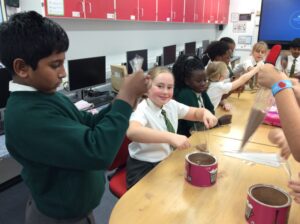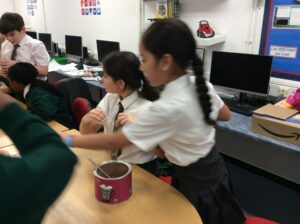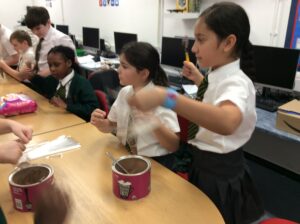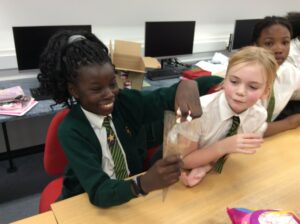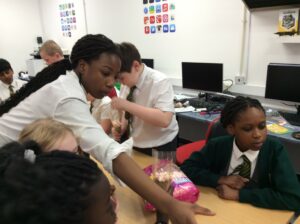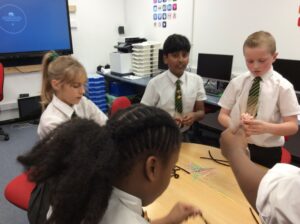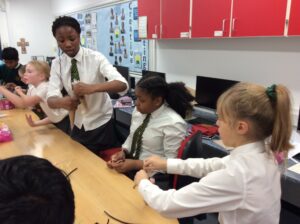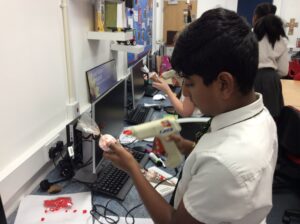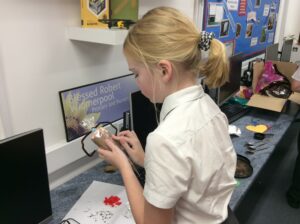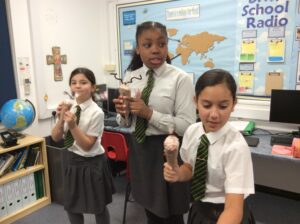 World Youth Funday – Friday 24 November
Theme: "Jesus never closes the door, never, but invites you to enter: Come and See."
Pope Francis, WYD Lisbon 2023
Children across the school took part in activities to:
Become aware of the presence of God
Review the day with gratitude
Pay attention to your emotions
Look towards tomorrow
Ask for help
Printable You Are Called Prayer Cards Colour
Foundation Stage One did all of the above and practised their calm breathing.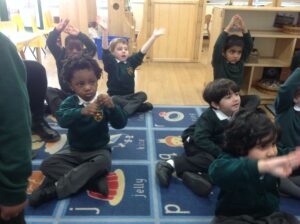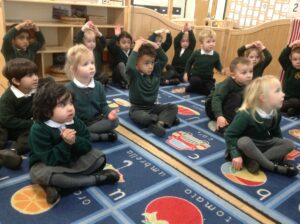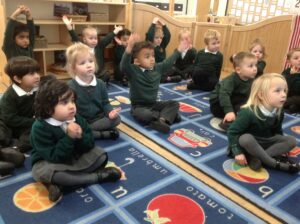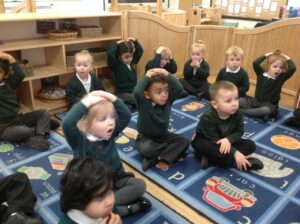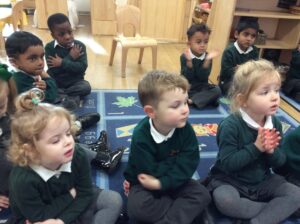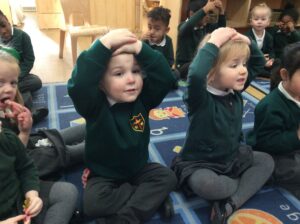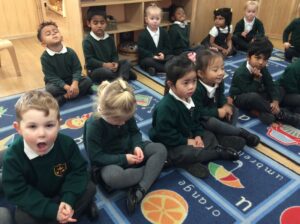 'Year 1 got involved in World Youth Day by dancing and singing about how Jesus Loves us, thinking about the different jobs and roles young people can play in the life of the church. We also had some reflection time to think about how important it is that we attend church and actively engage in our church community. Finally we thought about how lucky we are and prayed for those young people in the world who do not have all of the things we do.'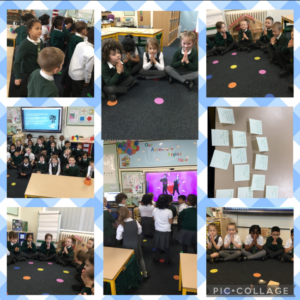 During their Art lessons this term, Year 3 have been creating Anglo-Saxon Art inspired by the artist Gustav Klimt. They used a range of natural resources found around the school grounds. Working well together in teams, they demonstrated how creative they are. What wonderful work!
They have also been using their artistic skills in their Design and Technology lessons. They attempted to make a paper lamp with a woodland theme design, to link with our Whole Class Read 'Hansel and  Gretal'. They are going to use these skills and knowledge about Electricity to design and make a children's night-light.
The wonderful children in Year 4 showcased their learning and talents in their first assembly of the year. The children showed how they can come together as a class to create something brilliant. Their dedication to learning songs, actions and lines was superb. A wonderful turnout from parents put a smile on everyone's faces and the children in particular felt so happy to have such amazing support! Well done, Year 4!
The children had a great time in the woods today. They worked together to create a home for a woodland creature. The thought carefully about what to use to make sure each home had a roof, a bed and something to eat! They also loved playing hide and seek and overcoming challenges in the woods, "I was scared to climb the tree- but I tried three times and now I can do it!"
Year 1 had an amazing time at Think Tank! We explored how our bodies work, where different animals live and the amazing inventions that changed the world!
We learnt about water pressure and the uses of pulleys and leavers in the science garden. We also tried our hand at being doctors, dentists, police officers, hairdressers and so much more in Little Brum.
We had such a fabulous time and Year 1 learnt so much and had so much fun!