The first half of the summer term is over already! We have enjoyed so much already: a Resurrection Liturgy, a Music Evening, Sports Days, Ascension Mass and our First Holy Communion Liturgy!
What's more, our Year 2s and Year 6s have worked extremely hard preparing for and sitting their National Assessments!
Thank to the hard work of our pupils, staff and parent support in keeping our BRW Spirit Strong this half-term! We're excited for the next half-term of the summer!
Year 5 showcased their fantastic musical abilities this term by performing their class orchestra at the BRW Musical Evening! They worked incredibly hard learning to read music and to play their instruments to 'Pirates of Nottingham'. All of their hardwork and dedication paid off, as their performance was a triumph. What musical talent we have at BRW. Well done Year 5!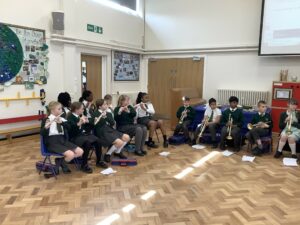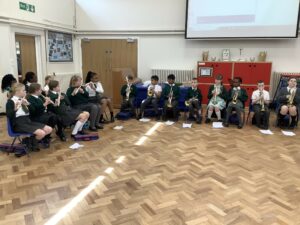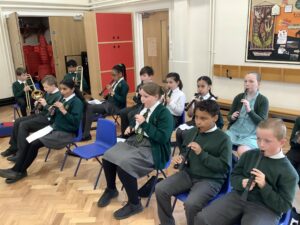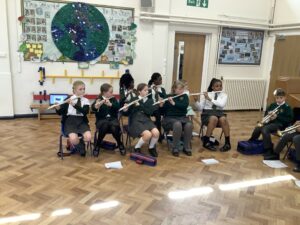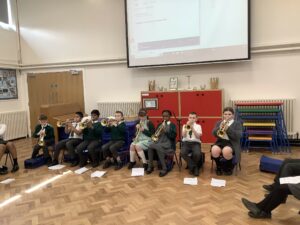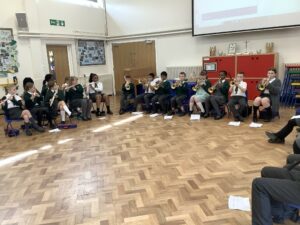 This year, the British Science Week theme was connections! To celebrate this, and to give our creative, imaginative and incredible children a challenge, we ran a Marble Run competition. True to form, they didn't disappoint!
Everyone has really enjoyed all the photos and videos that have been emailed in. We have been wowed with all the amazing creations – not to mention your filming skills!
Thank you for all the stupendous entries. Our winner was Alexander, who managed the longest entry at well over 4 metres (so many twists and turns it could be double that!) Congratulations to all, you should feel very proud!
Year 5 have been busy finishing their learning about North America in Geography.
We explored time zones and begun to understand why these were needed. We learnt that because the Earth spins on it's axis (24hours), some of the world would be dark and the other side would be light! Therefore, on the dark side it needs to be a time when people are sleeping and on the light side, it needs to be daytime. Year 5 have given some reasons for this and worked out different time zones around the world. Have a look!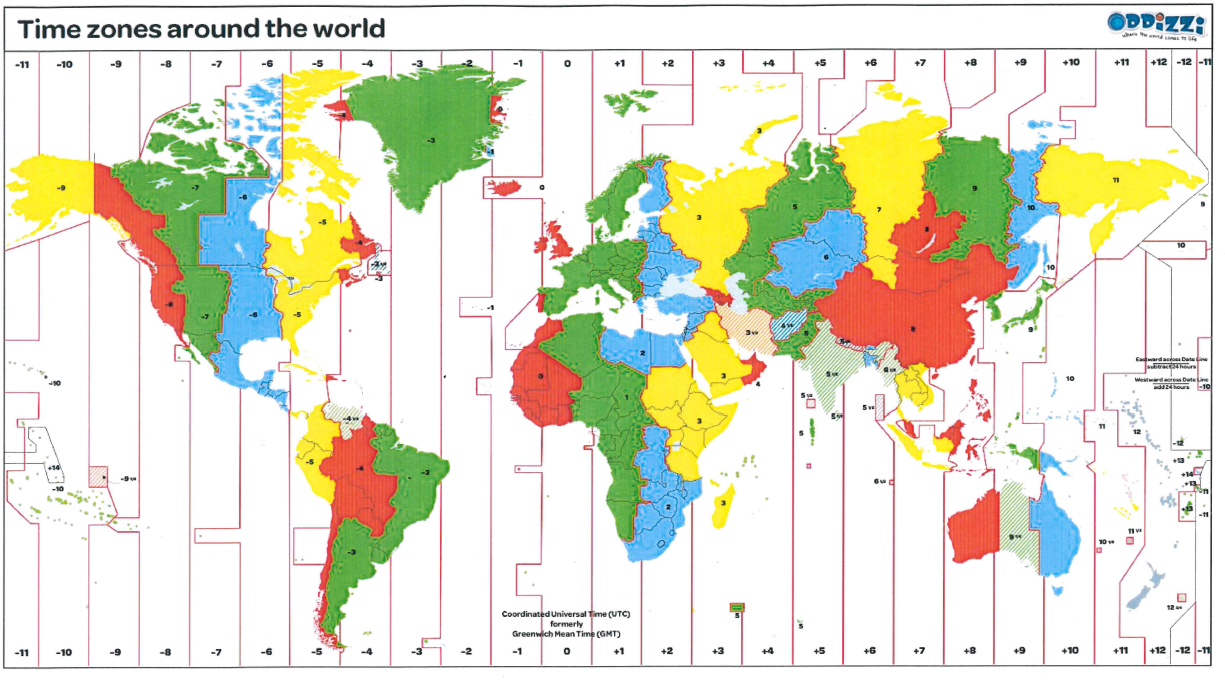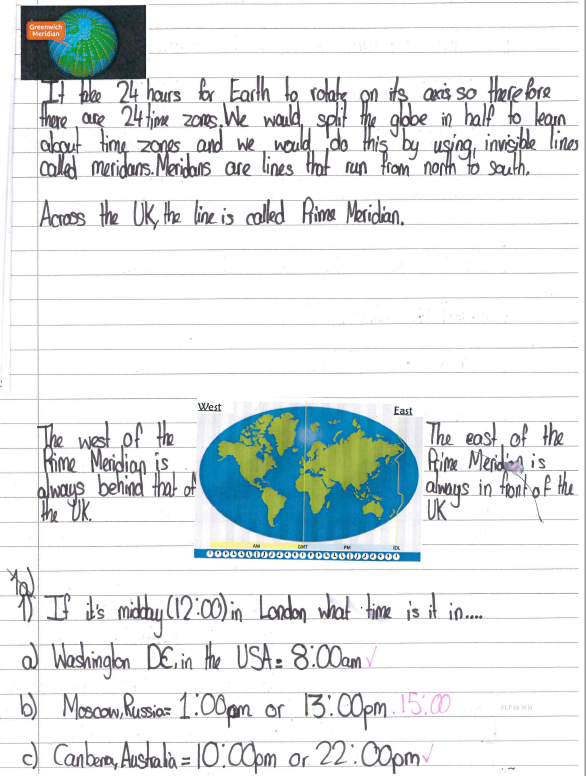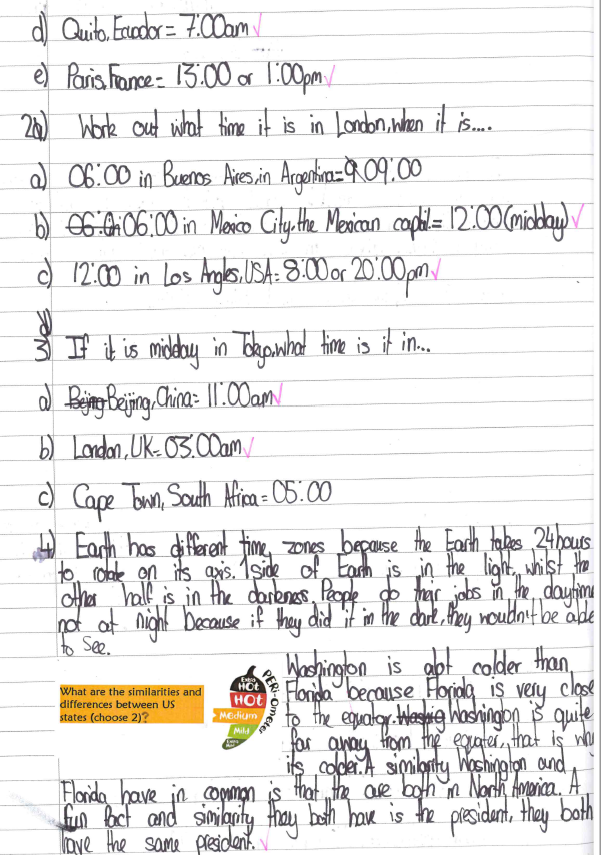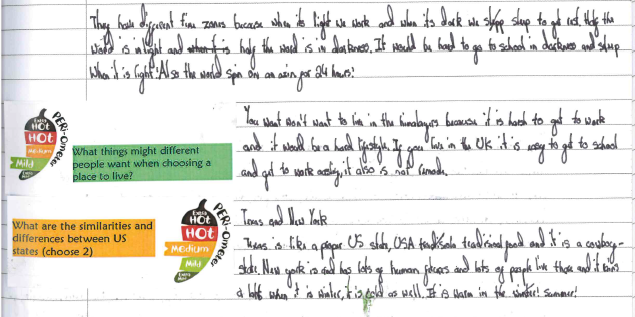 Then we compared the American state of New York to Nottingham. We watched a video showing us the human and physical features of New York and created a Venn-diagram to see the similarities and differences between NYC and Nottingham.
Take a look at what we found…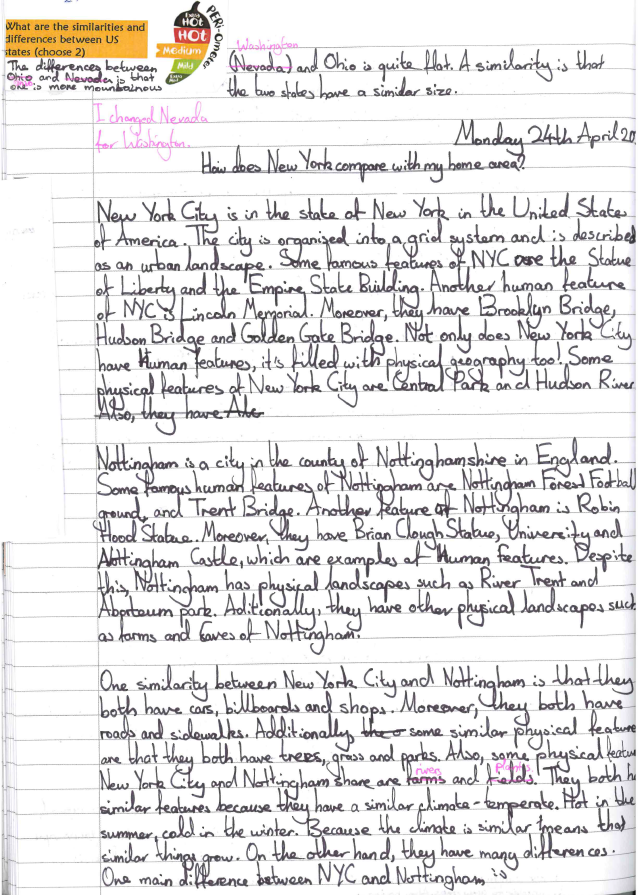 Welcome back!
Over the Easter holidays, we celebrated the most important celebration within our faith, the resurrection of Jesus! We celebrate the season of Easter by using a word we don't use during Lent – Alleluia! The word simply means 'praise the lord' and it's a reminder that at this time of year we should be rejoicing and celebrating that Jesus is risen. This week, think about what makes you want to celebrate and think about how you can show the world the joy of the resurrection.
A warm welcome back to our pupils and families at the start of the Summer Term!
We began our Summer Term with our Spring Achiever of the Term celebration assembly. We were so busy with a memorable Holy Week that we ran out of time to celebrate at the end olast term.
Congratulations to our more-than-deserving Achievers. Your adults can see some common qualities among you: hard-work, smiles, resilience and a thirst for knowledge. Keep up the good work!
In addition, we had several pupils who earned their 100% attendance pencil and sweets for being in school for 100% of the Spring Term! What a feat!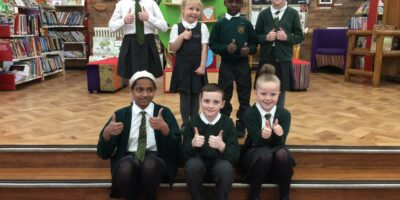 Inspired by our Mayan topic, Year 5 have created persuasive adverts based on Mexican cuisine. Take a look at our BRW food adverts.
Year 5 had a thrilling day at Cadbury World this week. As part of our topic on the Ancient Mayans, we've been learning about how the Mayans created chocolate and how they used it on maize cakes and in hot drinks. When we arrived, we listened to an interesting talk all about the Mayans and after, went on a 4D cinema experience! After lunch, we visited the Cadbury factory and we even got to taste some chocolate. Have a look at our pictures…
Merry Christmas to all of the BRW Community…
Have a very happy and holy Christmas!