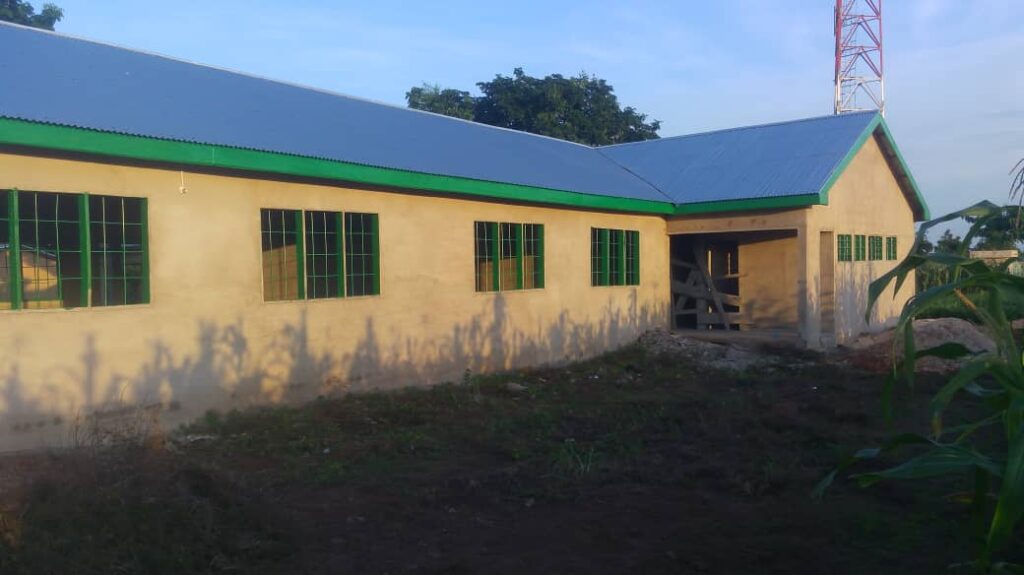 Building Hope in Bunkpurugu! 
In July 2016, the St Francis of Assisi Hub started their journey in building a school for the community in Bunkpurugu. After 6 years of fundraising we have some amazing news to share with you…we did it! Together we have put our faith into action and together we have built a school in Bunkpurugu for children to love, learn and follow in the footsteps of Jesus.
Well done everyone for your generosity, hard work and enthusiasm with helping to build a school and build hope for the children in Bunkpurugu.
One of my favourite memories during the Building Hope project was writing messages and prayers to the children in Bunkpurugu, we designed and wrote on a cross which was then taken to Bunkpurugu and the children got to see it. I think the children would have felt happy getting a message from us and hearing from us. – Kian
One of my favourite fundraising memories was the dance-a-thon when we brought £1 into school and we got to wear different colours and we were sponsored to dance to our favourite songs, it was lots of fun and all for a good cause! – Joanna
Thank you everyone for your hard work and well done!
By Joanna and Kian in